It is Shutter Love Tuesday
at Trendy Treehouse, and I have just been itching for a reason to post this picture. Oh, who am I kidding? Do I really NEED a reason to post a picture? No, it was just the lack of motivation the past couple of days really...My arthritis and the weather are tag teaming to make me MISERABLE! But a picture of these two can always cheer me up!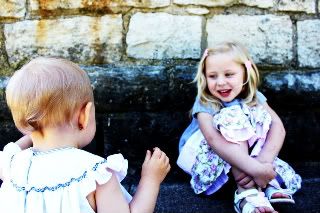 This is what I wished for all of my life! A sister to share secrets with, a forever friend. I am so glad that we could give my girls the gift of EACH OTHER.