Thought that I would try my hand at "linking up". Don't have a clue if I am doing it right AT ALL, but we shall see, won't we? So, in honor of Mother's Day, I am linking up with the ladies (and germs???) over at Trendy Treehouse.
Here's my photo!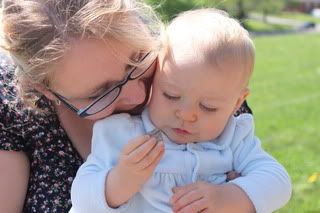 Evelyn Rose and I. I love her, and she loves...mulch.
Head on over there and join in!