My oldest daughter, Emma Claire, reminds me so much of myself when I was a kid. I loved dresses, but loved playin' in the mud and roughhousing with my Daddy too. She's my little Hillbilly Girl.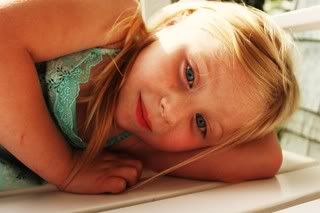 From the instant it hits 50 degrees outside, shoes are just an option. After all, you can't feel the mud between your toes if they are stuck inside some stuffy pair of tennis shoes!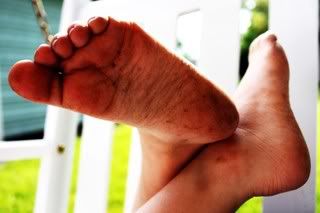 Sandy haired, blue eyed. Just like her Daddy.
Lover of all God's creatures.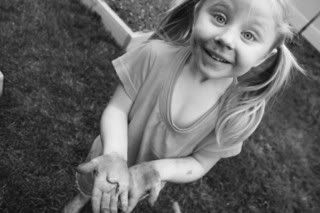 The best helper.
And isn't afraid of a little dirt. (Or to swim in compost for that matter. For those wondering, I do not condone the act of swimming in manure. However...oh, what the heck. It isn't gonna kill her!)
By the way, I realize that by posting this picture, we look like the biggest hicks, BUT that is who we are, so...whatever!
Hey, at least she gets it honest! We are us. I am me. She is her. I wouldn't change any of it for the world.
Embrace your inner hillbilly!
Oh, one more thing. Check out these beauties!
Aren't they fabulous!?!?!