A is for Addiction. My addiction to another "A". Army Wives. Can't get enough of it.
Briggid Brannagh as Pamela Moran is my favorite Army Wife!
B is for Bargain. I went to several yard sales and found the BEST bargain. See letter "G". Gotta love pinching pennies!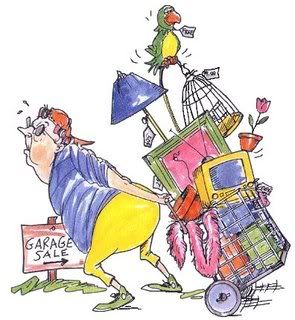 C is for Campfire. We had our first campfire of the summer with some friends. The sound of laughter, tales of shared memories, and the smell of campfire does my heart good.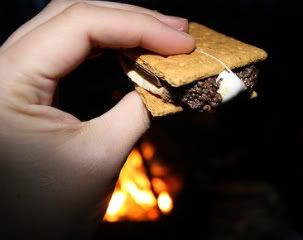 (image from Alana Elliott at Flickr)
D is for Daughter. I have been minus one of them for a couple of days. Emma spends a lot of weekends in the summer at the lake with her Nana and Papa. She loves it. I miss her though. Nana called and said that she is taking to swimming like a fish!
Last year at the lake
E is for Exercise. No, I haven't been shredding with Jillian this weekend, but I have been sweating BUCKETS while edging out the flower beds with a 50 pound spade. I think it was more work than shredding, if that is even possible!
F is for flower fun. Planted sunflowers, poppies, zinnas, and a butterfly mix for Emma to play amongst. Last year, she LOVED to pick my zinnias and they are plentiful enough that I don't mind. By the way, did you know that zinnias used to be referred to as "old maids"?
G is for GeoSafari. I found one at a yard sale for $1 and it STILL WORKS! Did anyone else play with these in school other than myself???? My husband thinks I am crazy for getting this excited over an educational toy.
H is for HUMIDITY! I haven't even BOTHERED with my hair the past couple of days. Hello, SUMMER!!! Humid Hair is not hot. Even on Courtney Cox.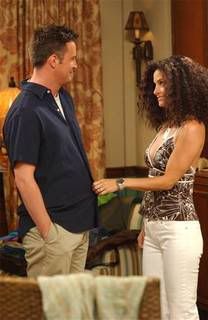 I is for Ice Cream. I allowed myself to indulge in a yogurt ice cream sundae yesterday. If I had to name one sweet that I couldn't go without, it would be ice cream. Favorite Flavor? Caramel Caribou. To DIE for!
J is for Jalapenos. Can't WAIT for try out some homemade salsa this year!
K is for kids. Emma's school year is over, so kids will be EVERYWHERE. Keep those kiddos safe and be aware while driving!!!
L is for Lowe's. We got a new wheelbarrow. Hubs says that it won't last as long as our marriage. :-p Needless to say, the quality just isn't there.
Ooops. Different Lowe, although definitely more fun to look at.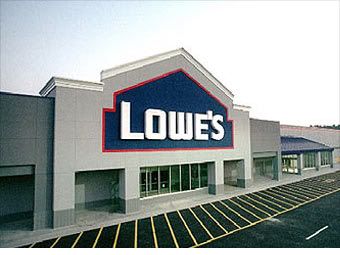 There. See, you liked the other pic better too, didn't you?!
M is for Mulch! We got new hardwood mulch for around the plantation (no, it definitely ISN'T really a plantation) and it is BEEEE-YOO-TIFUL!!!! Nothing spruces up landscaping like newly laid mulch!
N is for Nair. Don't ask.
O is for O...Well...We WERE without Child #1 for the weekend...
P is for Porch Swinging. I heart my new porch swing! Thanks again, Mom and Dad!
Q is for sQuare Foot Garden! I cheated, I know. But I am so excited that I had to put it in. It's finished! Stuff is IN THE GROUND! Here's praying for a bountiful harvest!
R is for Rabbit. She's still hangin' in there, waiting for her house to be built. Just for those of you who were wondering!
S is for Summer. IT'S HERE!!!!!!!!!! It's also for Sumo. :o)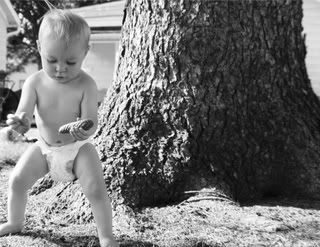 (Evvie's standing on her own now!!!!)
T is for Topsy Turvy. Yes, I bought one. I will let you know how it works out! Mainly, I just couldn't think of a better way to plant my strawberries.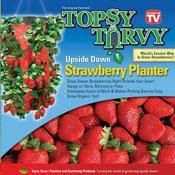 U is for Ugly. Ugly is what our landscaping was pre-weekend.
V is for Vegetables, of course! I have about EVERYTHING in there from leeks to tomotoes to broccoli to ivory and chocolate peppers! I am excited to give those a whirl!
W is for Wish. I WISH I had an irrigation system instead of having to roll out a hose. Come to think of it, WATER is another "W". I WISH for WATER.
X is for Xylophone. Heck, it was the only thing I could think of.
Y is for Yearn. I am SERIOUSLY yearning for a new car. My folks got a new Lincoln MKZ.
I think I'm in love.
Z is for Zoo. I tried to take the girls to the zoo again on Saturday, but there was not ONE parking space. It was raining off and on all day, so I figured that it would be a good day. I thought wrong.
Couple more photos from the weekend: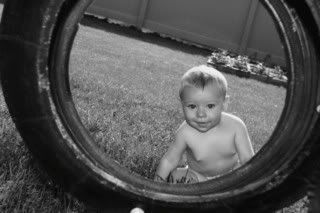 Thanks for tuning in!