I know, I know! I'm late! And I apologize, but I took the girls swimming yesterday
(I'm going to use this post for double duty so I will put them...
here.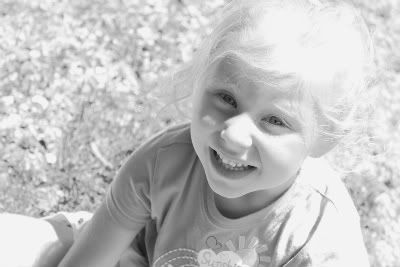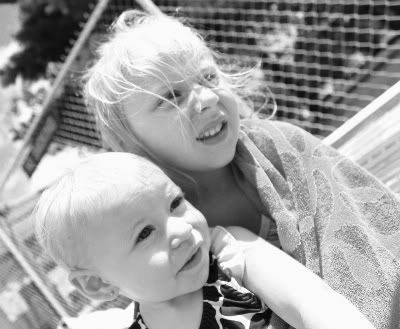 and the day just got away from me! Regardless, here I am for Piggy Tales Thursday...1st grade edition.
First grade came and I was all set for my first day of school. Bag: check. Lunch: Check. Mom...no check??? I had gone to kindergarten, but this??? This was a whole 'nother dinosaur!! But Mrs. Bixler made it okay. She ushered me in and nurtured my love of reading. She was, and still remains, one of my favorite teachers! I remember my mom used to come in and help some days, and those were always my favorite days!
I remember my first sleepover party was for my 6th birthday. My best friends, Allison, Ashley, and Sara were invited. My mom and dad thought that homemade pizza would be a great treat. I remember making it ourselves. Then...for dessert...ICE CREAM! We were allowed to fix it up any way we wanted.
I also remember the time that my mom dressed up like an elf for my class. I don't remember much of this, just the green elf shoes with bells at the tip of her curled toes! Christmas time was always fun. I recall a Christmas bazaar with all kinds of crafts and good food. Even then, I was into crafty things!
Speaking of crafty things, I used to spend a good bit of my childhood coloring. I was always sort of a loner (until probably...middle school???), and coloring was one of my favorite hobbies. I also loved to read. Dr. Suess was, of course, loved by the entire household. My favorite books of his were In A People House and Put Me in the Zoo. My mom says that, to this day, she still remembers the antics of Hooper Humperdink, Marvin K. Mooney, and Young Yolanda Yorgensen. These days, I have nearly every one of Dr. Suess' books, and my girls love them just as much as I do. I mean, did. ;o) Well, I suppose that is all that I can recall specifically about first grade.
Tune in next Thursday for 2nd grade. Hopefully, I can make it on time then! I also hope to add some pictures to these posts, so you may want to stop back to check and see them.