This little piggy went to market.
This little piggy stayed home.
This little piggy had ice cream (TOTALLY better than roast beef).
This little piggy had none.
And this little piggy cried
Wee, wee, wee...All the way home.
I LOVE "pigs" as we call them around here. But only baby and little kid toes. Big people toes? Nah, not so much.
Over at
we are celebrating Barefoot Week. YEAH!!! Us hillbillies here in the sticks of Indiana? WE LOOOOOVE bare feet. But some others would LOVE to not have to go barefoot. I Heart Faces is sponsoring a Photo Walk Across America to spread the word about Souls 4 Souls.
Soles 4 Souls is a Nashville based organization that collects shoes from people and donates them to people from ALL walks of life around the world. To those people who have no choice but to go barefoot.
Here are some of my favorite FEET photos (Sorry, some of them are repeats.)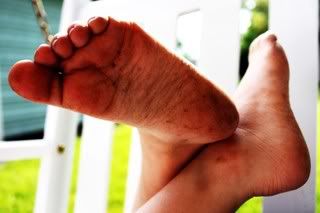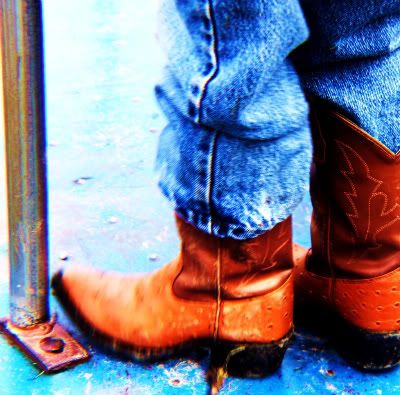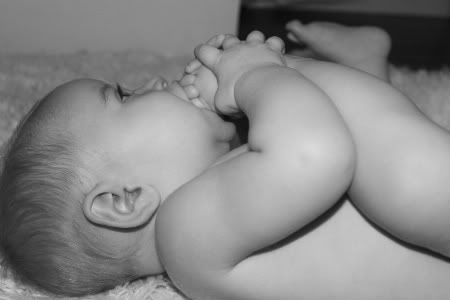 Hmmm...I am thinking mani/pedi right now. HUBS!!!?!?! Pretty please?!?!
P.S. I probably won't be on here very much in the next week. My internet is not functioning. I called my providing and they said that they can't get anyone out until NEXT TUESDAY?!?! WHAT?!?!