Well, things have been a bit chaotic around here, so I am gonna really quickly summarize what we have been up to in a few quick photoblogs, just to catch up!
Well, to backtrack a week and two days ago, Evelyn celebrated her first year with us with a HUGE bash. Well, okay, so maybe not huge, but a decent amount of people considering it was right in the middle of graduation season! We are so appreciative to all our friends and family who came to celebrate Ev's first birthday with us.
Here are a few pictures I took to commemorate the occasion. However, since I was pretty much in charge of Ev as well, the pictures are few and far between, and basically, pretty random. :o) Oh well, that's us anyway. Random.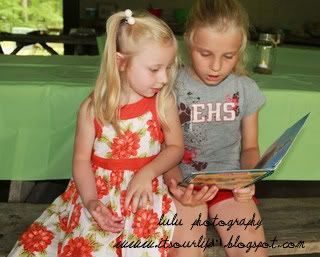 Emma and my little cousin, Izzy waiting for more guests to come
Izzy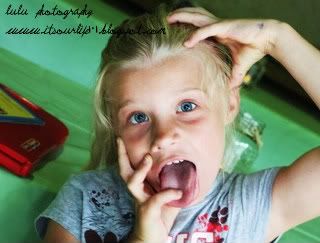 The REAL Izzy
Evelyn and her Great Uncle Alan taking a stroll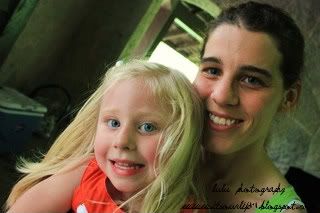 Proud big sissy, and Aunt Amy
Little cousin, Maggie, and her pinwheel
Best friend and HER pinwheel :o)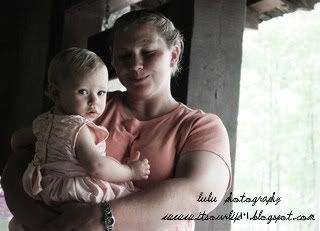 Evelyn and her second cousin, Emily
Cake Time! FINALLY!
YUM! Evelyn Rose LOVED the cake. And dorky me, forgot to take pictures of what it looked like BEFORE she demolished it. Bummer.
Don't forget the next two installments in the "backtracking" series! :o)