Some of the best memories I have growing up tend to have two things in common. The lake and my family. I remember sitting on the back porch at our old lake cottage on Adams Lake shucking buckets of corn for the extended family. I remember hearing ten different voices while hitting the sack. Grandpa's snores that could rival a freight train. Grandma's attempts to quiet him. Dad's, ahem, after dinner sounds. My brother and I's fighting over who got the top bunk. They were all contented noises after a day filled with tubing, skiing, "deep sea swimming" and the occasional run aground boat. Each day, the night would be followed with OFF bugspray, a campfire, and an aloe vera nightcap. These are my memories of the lake. Now, another generation is gathering memories of the lake. Our oldest spends every weekend at the lake. During the winter, what we look forward to is not Christmas (although it is a close race), but lake weather. "Mom, when can we go to the lake," is heard at LEAST daily.
THIS is what the lake is all about...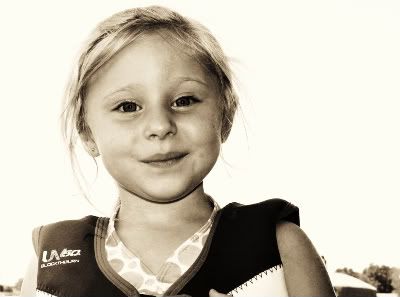 Swimming (Always wear a lifejacket!)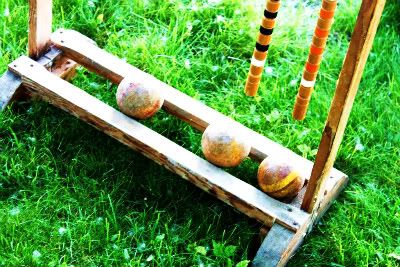 The mildly hostile, and therefore occasional, game of croquet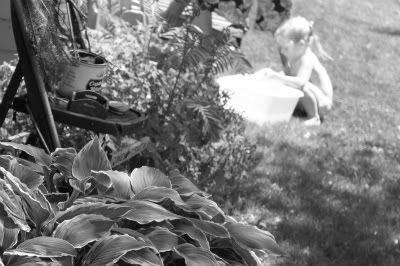 Sandy toes (and a bucket to dip them in)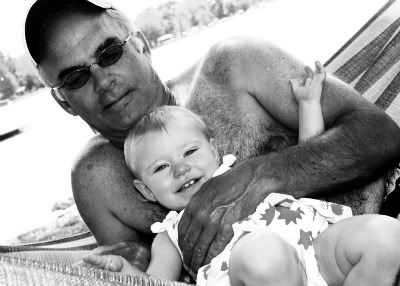 Snuggles with Paw Paw on the hammock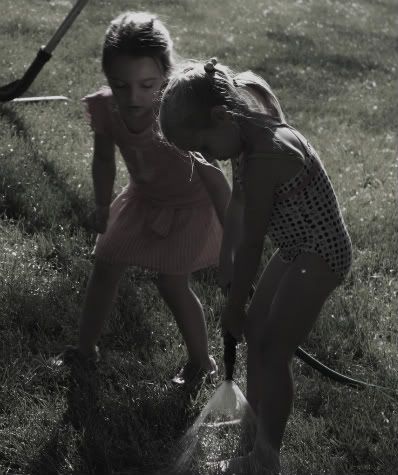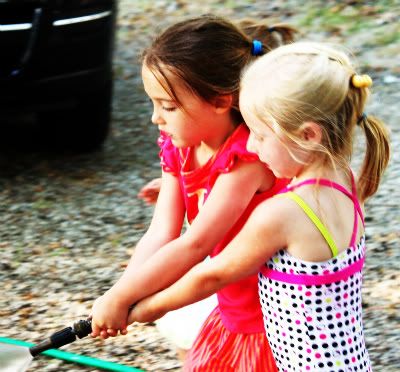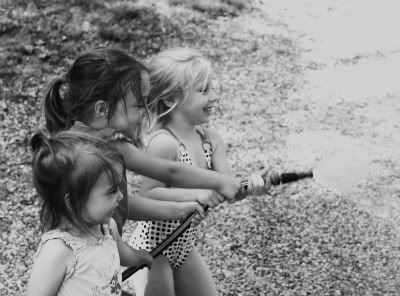 Creating lasting friendships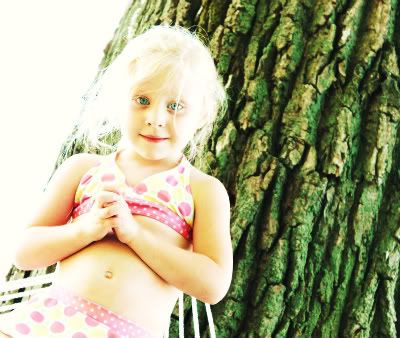 Gettin' some vitamin D on our Indiana White bodies (I think that should be added to Sherwin-Williams paint swatch catalog).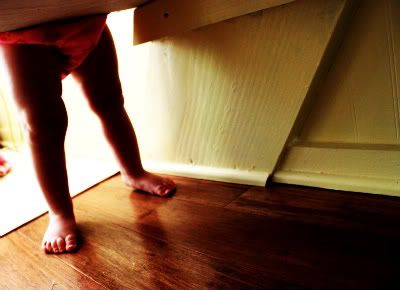 Chubby bare legs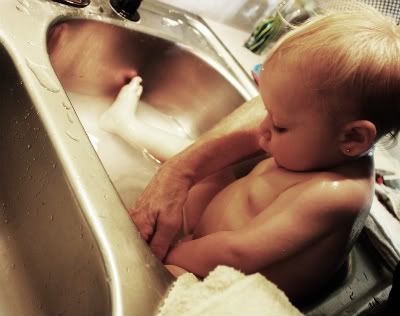 Sink Baths with Nana at the end of the day
But all the rest is nothing without these.
These are the memories that will remain with them still twenty years later.