Hubs got his bike back from the buddy who was borrowing it. Em had to have some photos taken with it. And as much as I hate to look hillbilly with a picture of my child on a motorcycle, I HAD to take it. She so rarely asks for her picture taken!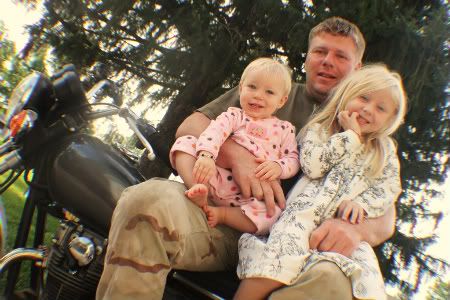 Daddy with his girls
Girl after his own heart
Hell on Wheels.
And no, she HAD not brushed her hair yet. Cute, huh? Oh well, life's too short to wait for the PERFECT photo op. :o)